A bit of tatting here.
I recently tatted the triangle motif by Susanne Schwenke in "Spitzen-Kreationen", done in Lizbeth size 20.
I have a confession. I don't like this pattern. I'm tatting it as a favor for a dear friend. To me, the pattern is lumpy and not the least graceful. And granted, this is unblocked. But it does not charm me. I really only tat things that charm me - they have to have a pretty outcome, or are technically interesting. This is neither to me. Some people may find this blasphemous to say - there are many folks who love everything that Schwenke does. But I'm not of that group.
This is merely my opinion and does not make me a bad person. (So there.) I also do not love most cubist paintings. Which is to say, I don't think Schwenke is a bad designer. I just don't appreciate this piece.
In other news, Moe is starting school on Wednesday, August 7. That's in two days. Really.
The fact that he is starting school now may be astounding news to those who don't live in the American South, but these day classes start early here. And end before the 1st of June. Moe will be a junior in high school and has a heavy load this year - he's taking 3
AP classes
, plus Honors Trigonometry. And he's at home right now trying to finish the summer homework for these classes, due Wednesday. I'm going to crack the whip when I get home...
Oh - less than a month left before
Palmetto Tat Days
!! I'm teaching - you should come!
Here's a pretty for the day: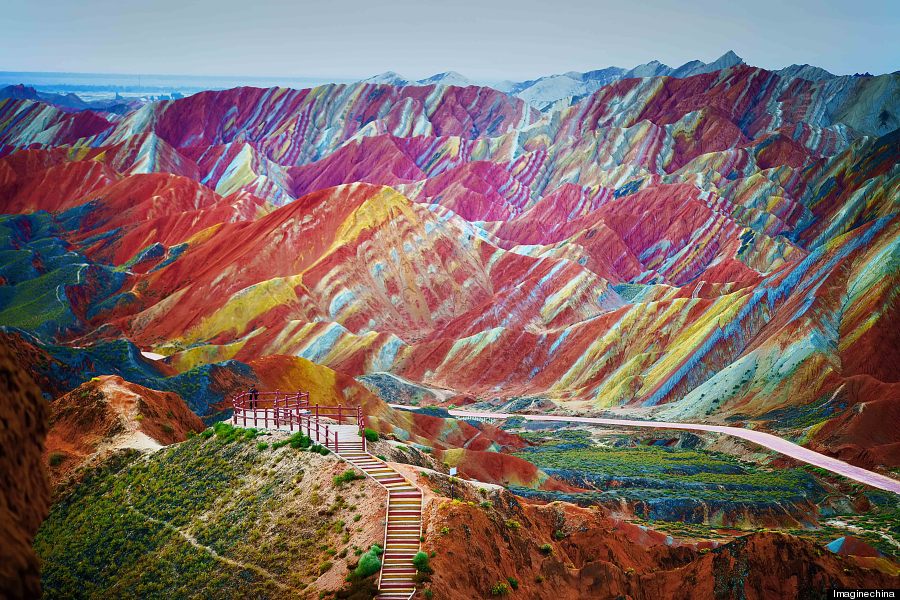 These are mountains which are part of the Zhangye Danxia Landform Geological Park in China. It's a UNESCO World Heritage Site. Go
here
for more info - really gorgeous!